My First Experience with Innov8rs @ Bangkok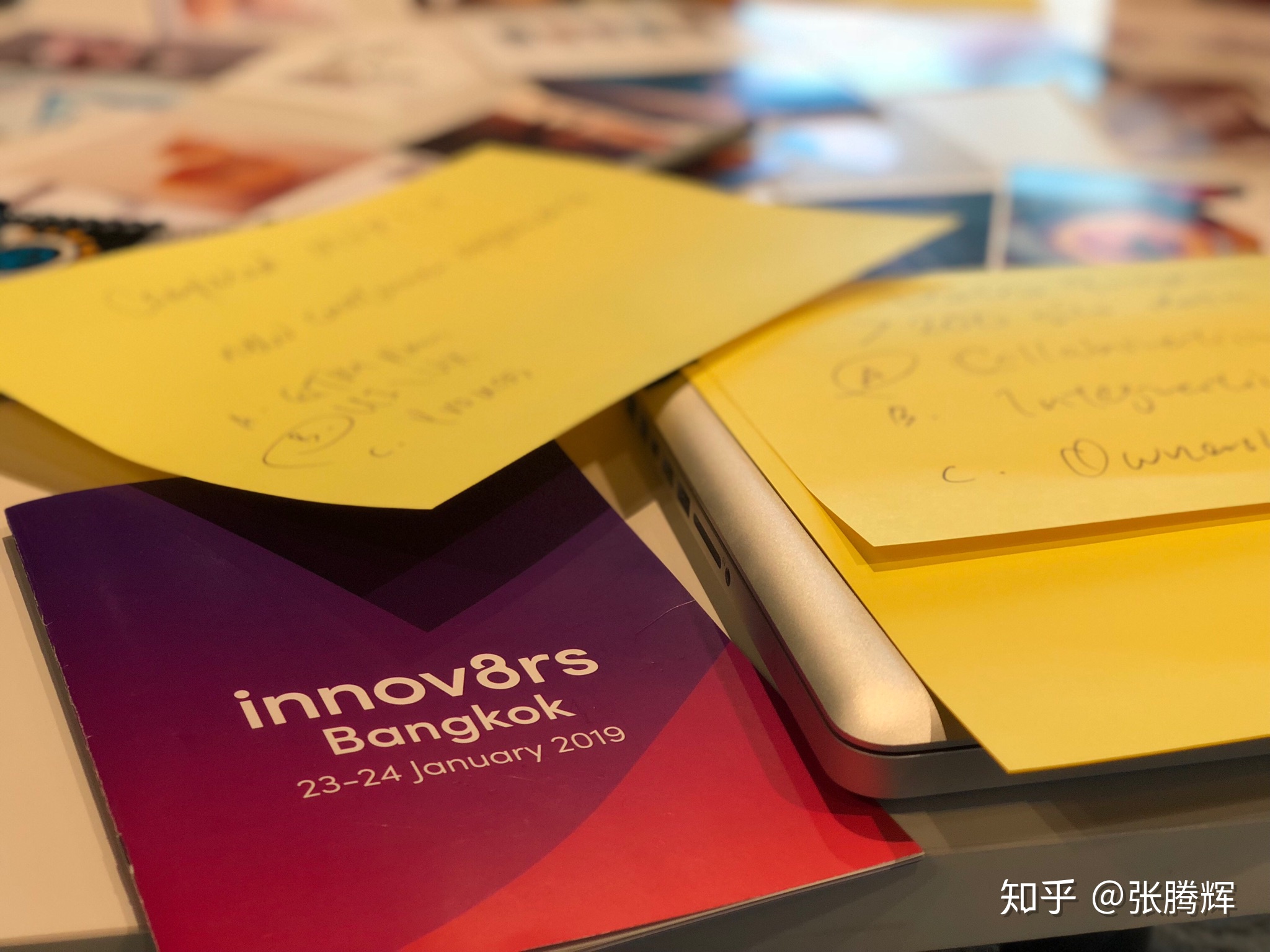 Innov8rs @ Bangkok, 23-24 Jan 2019
For the first time, I participated in this innovation conference. The purpose of this conference is to educate the big companies how to face the challenges of modern innovation. Everyone knows that the larger the company or organization, the slower the transition and the lower the success rate of innovation. In the two days of the conference, many domestic and foreign mentors shared their experiences and journey of innovation. In fact, our company has already carried out some of the mentioned methods. It is good to know that they have got validated by the mentors.
Everything is 4.0
From the era of Internet, to the era of information explosion during my high school time, then followed by the application of big data and artificial intelligence nowadays. Technology is changing fast with each passing day. As a technology practitioner, you must also upgrade yourself to version 4.0. Otherwise you will be out of the game very soon.
The top management to know what to change
To be honest, a company needs to transform, to innovate, to create a new corporate style, but it is always easy to say than do. In this case, according to mentors' validated experience, we must get the insight and support of the top leadership which will drive the entire company and create innovations. The truly advice would be "Without the awakenings and blessings of the top leaders, do not start this!"
Every time we talk about innovation, mindset and culture are the important keys to success. I believe everyone knows that it is impossible for one person to change another person's behaviors, but everyone has the ability to improve themselves, create their own new values, and re-adjust their ability, speed, thinking, action, etc, until the innovation force is fully realized. In this way, even though it is a century-long family business or a giant organization, you still can sail further to find your blue sea in this challenging waves.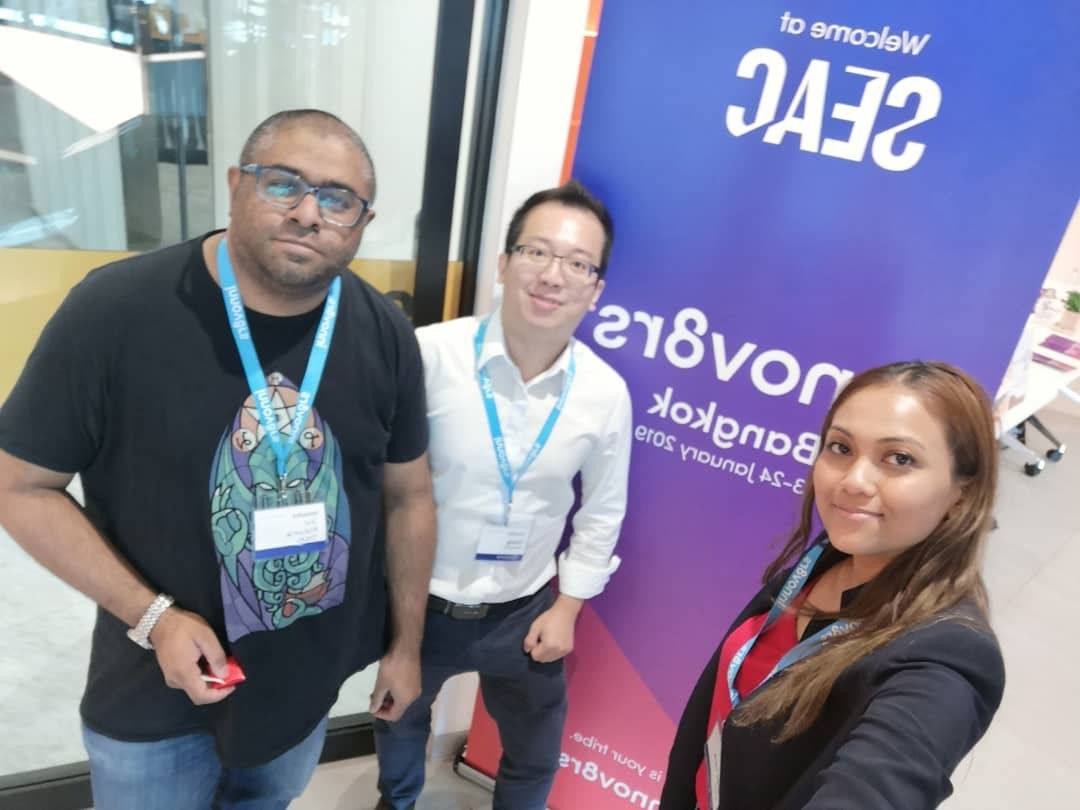 Talking about money is not a sad thing
When big companies talk about innovation and needs to adopt new technology, they are often cut off by CFOs. Why? The reason is very simple that the treasury masters often cannot measure what hasn't happened yet. For them, the past financial report and the numbers are always the best justification.
Do you think employees are assets for a company? There is no doubt that the leader of innovation certainly says that talent is an asset of invaluable treasure! However, for the finance officer, people is not an asset at all, it is a liabilities to the company indeed. Haha.
To convince your CFO, you don't just need to calculate the ROI [return = (budget's turnover - cost) x success rate], but also to calculate the growth value at another perspective. For example, AirBnb does not own a room, but it was valued at US$31 billion. In contrast, Hilton has 890,000 rooms, but the market value is only US$23.3 billion.
The HR has to keep up with the trend
Now the personnel department has to be at the cutting edge of innovation too. This is because modern young people are looking out for something like the boss's entrepreneurial journey, the company's culture, the company's interaction with employees, and compensation plan. All these criterias are impacting their stay/leave decision.
Masters share that a short-term rewards (for example, upon completed a project or important milestone) sometimes motivate young generation than a legacy practices of year-end bonuses. In addition, personal training programs are far more important than personal accomplishments, because young people are eagerly pursuing on new skills nowadays. Therefore, the seniority can no longer be used to measure employee loyalty, but rather to measure productivity and employee's contribution to the company.
New collaborationship
According to stats projection, from now until year 2040, Gen Y and Gen Z will be the majority in the workplace. This is because many large organizations today have started to explore how to work side by side with startups to increase creativity and achieve a win-win situation. Of course, our company has no exception. Our mobile app is developed in cooperation with startups. You will definitely feel much younger when you're working with energetic startups. Their efficiency is extremely higher than the usual practice of large institutions. Imagine that a big company is like a dinosaur. Occasionally, if it wants to turn around, it feels that it is too cumbersome.
Cultivate intrapreneurs
Many small companies have begun to pamper their talents, hence large organisations must know how to retain talents too. The masters said that the company should invest on the employees, instead of reluctantly having employees resignation and letting them to go to competitors.
It is better to shape their design thinking mindset, encourage employees to develop and start businesses internally, and then the company will get more returns than just having one or two value proposition of a new products. The company would then have its own ecosystem at the same time too, so that it is not easy for competitors to break through.
Summary
In conclusion, 80% of the success factors that went to innovate depend on the company culture. In addition to the need to clearly understand the goals and visions, everyone must work together to make a difference. Remember, you must not fear of failure. You will need to fall fast and climb fast, then you can succeed quickly. I wish you all that your innovation journey is not lonely because you have us!
[Credits to all the mentors & speakers at Innov8rs]